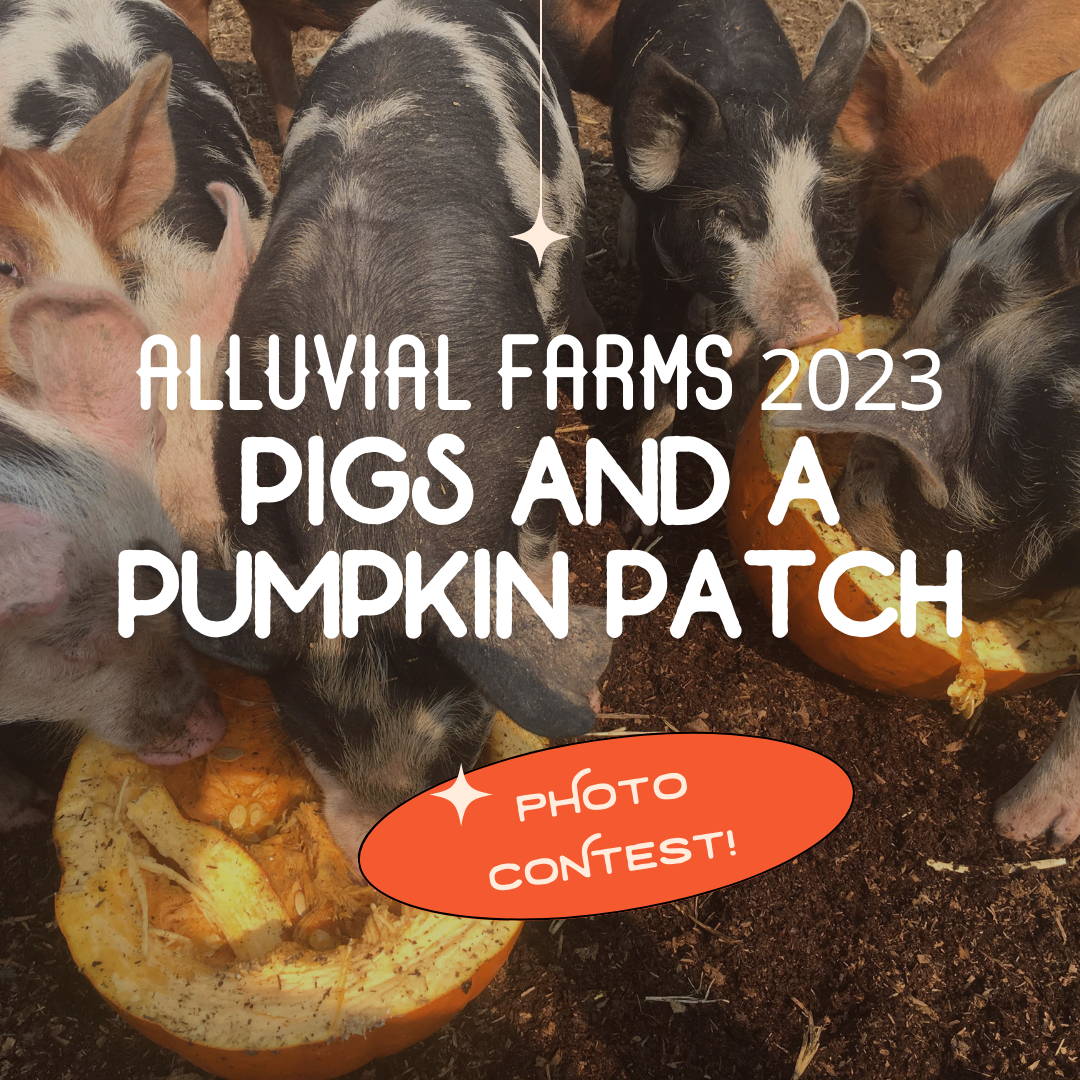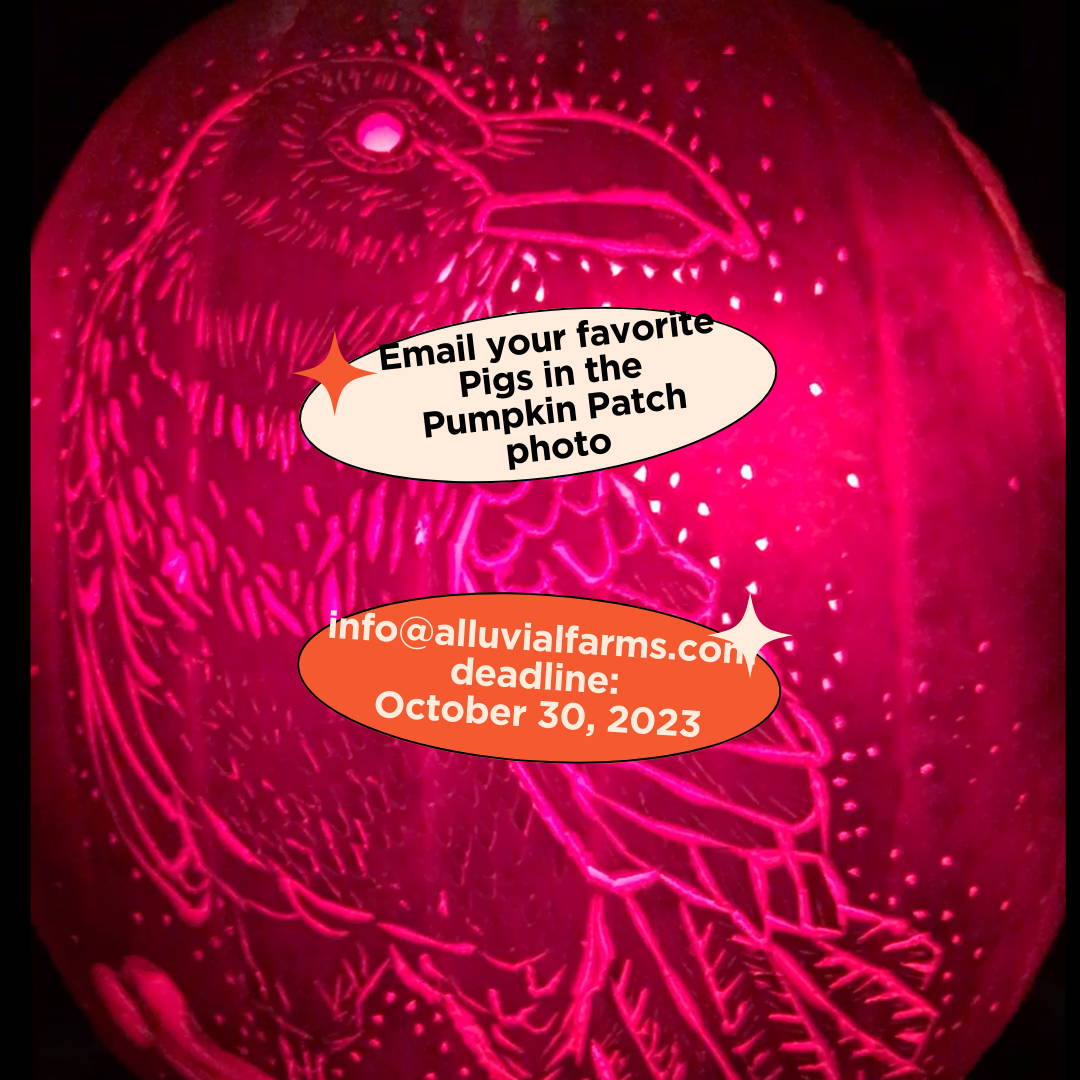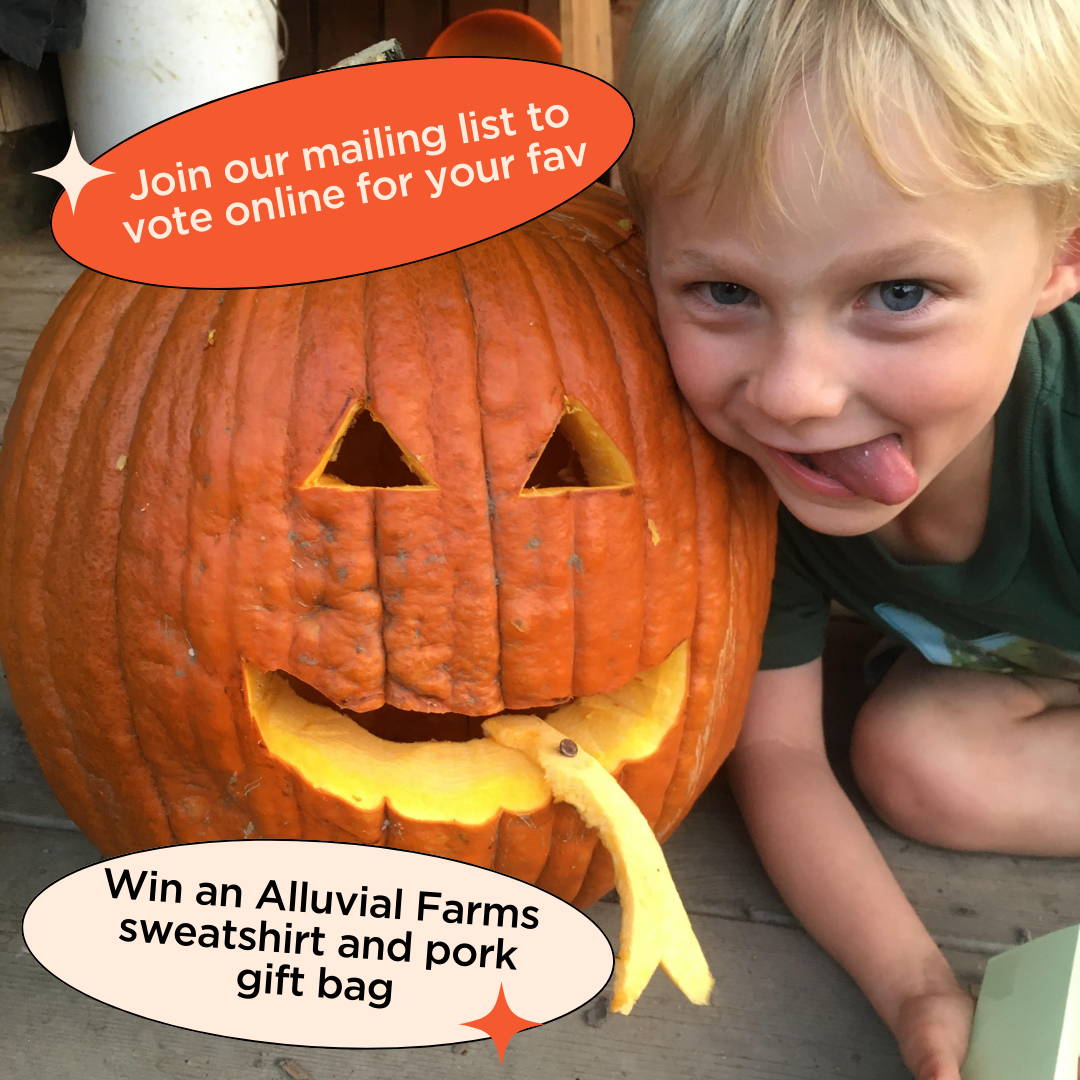 Countdown to our next pork restock
Pork, pet treats,
oinkment.

Connection to the farmers & the pigs who make them.
pork, pet treats, and oinkments. We feel honored to be a part of your families story and daily nourishing rituals.
We know how long and hard you have been looking for a Pacific Northwest pork farm who sells meat from:
-ethically raised animals,
-uses regenerative and carbon cycling farm practices,
-has a reduced carbon footprint,
-all while creating community amongst our clients and colleagues.
There is also something about visiting the farm that helps people open up and reconnect with nature.
We invite you to join us weekends in October, starting October 7, between 11 am and 4 pm for our u-Pick Pigs in the Pumpkin Patch and experience it for yourself.
People arrive at our farm as strangers, and leave as friends.
Welcome, we've been waiting for you.
— Pork by the cut—
You've never tasted pork like this before. Natural pork supports you and the planet with real nutrients that taste better too.
— Pet treats —
Made in-house with dehyrated organ meat from our pigs. We all have a special pet in our lives, and we have created a treat to match thier specialness. Coming soon: pork liver CBD treats, and beef liver treats.
— Oinkment —
CBD, and non-CBD body balms. Manufactured in-house with minimal local ingredients. Using Organic hemp grown on our farm, and lard we render from our pigs. Centuries old remedies for your modern daily nourinshing rituals.
— Whole, half, & quarter custom pork shares —
A custom pork share saves you time and money. Flavorful and nutritious meals for you and your family are as easy as a walk to your freezer.
Why Our Customers Love Our Farm's Products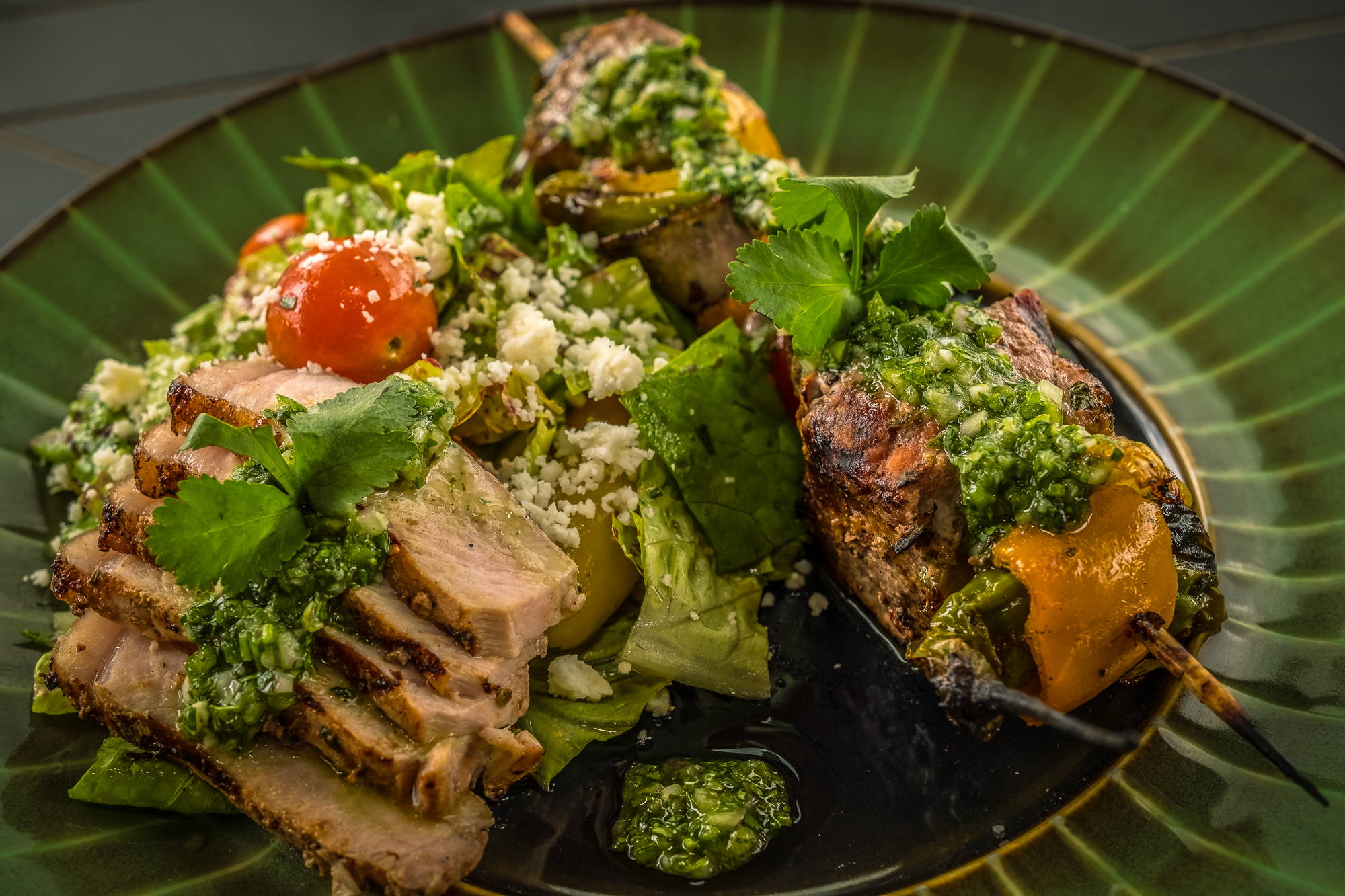 "Thanks for raising the best pork around! 90% of the meat our family consumes is from Alluvial, and it feels good to know that it is healthy and humanely raised. Thanks for all that you do!"
— Bellingham, WA
"Ihave chronic leg pain and muscle soreness that often wakes me throughout the night. Using a combination of Alluvial Farms CBD Salve and tincture helps me get the restful sleep I am much in need of."
— Bellingham, WA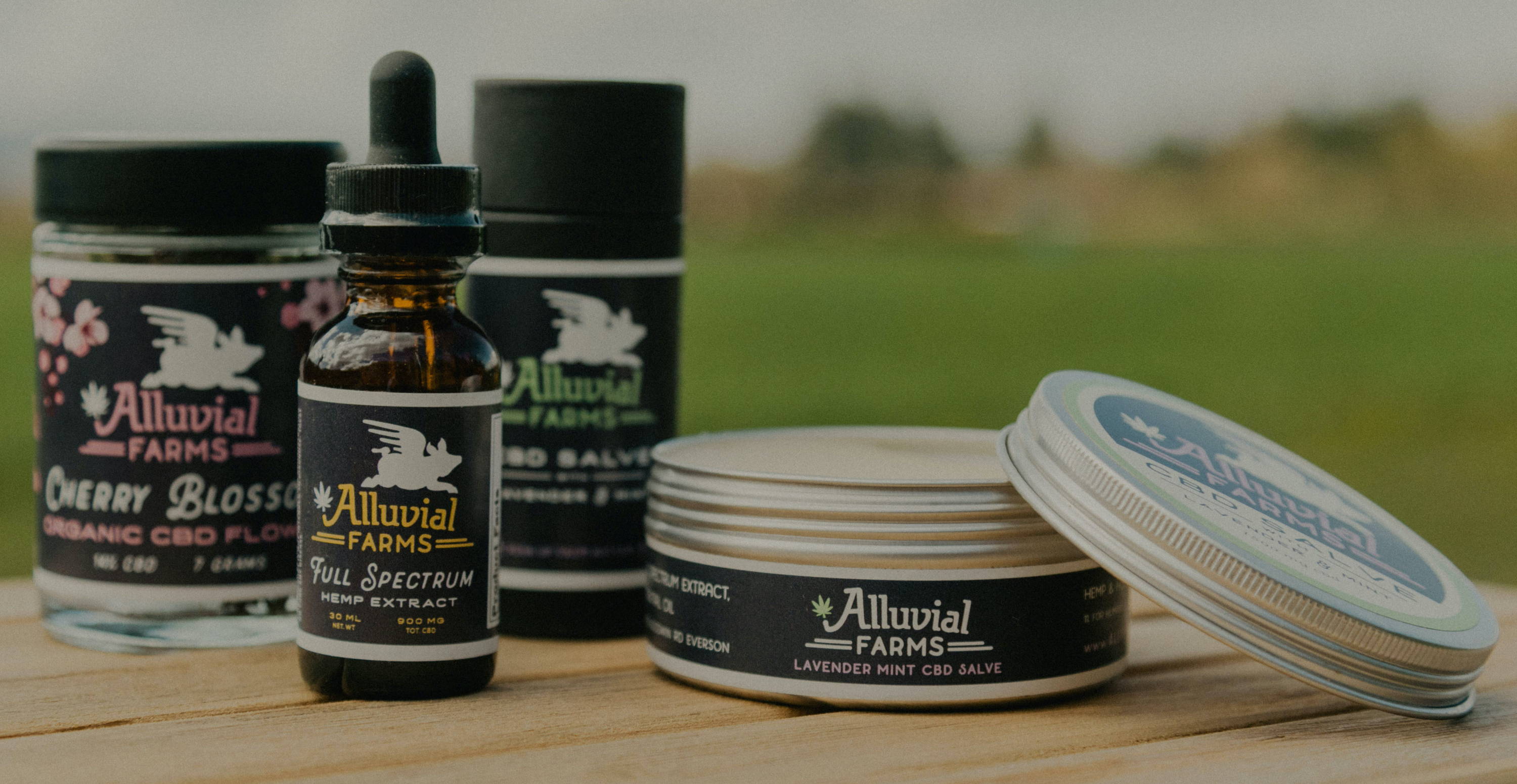 High quality, ethically raised pork
Alluvial Farms pork is Certified Animal Welfare Approved by A Greener World
Traceability & Transparency
Know the origin and production processes behind the pork, pet treats, and health & body care products that are part of your daily nourishing rituals.
Local and Community Engagement
A purchase from our farm supports local economies, builds community, and creates connection between you and the source of your food.