Alluvial Farms
Regular price
Sale price
$18.00
Unit price
per
Sale
Sold out
Cut from the butt shoulder roast. Bone-in. Each package contains three strips of marbled butt shoulder, roughly 1.5 pounds per package. Great for marinating and grilling, or skillet cooking with oven finish. Like a shoulder roast, also stands up to long, slow cooking in a slow cooker or dutch oven.
Share
View full details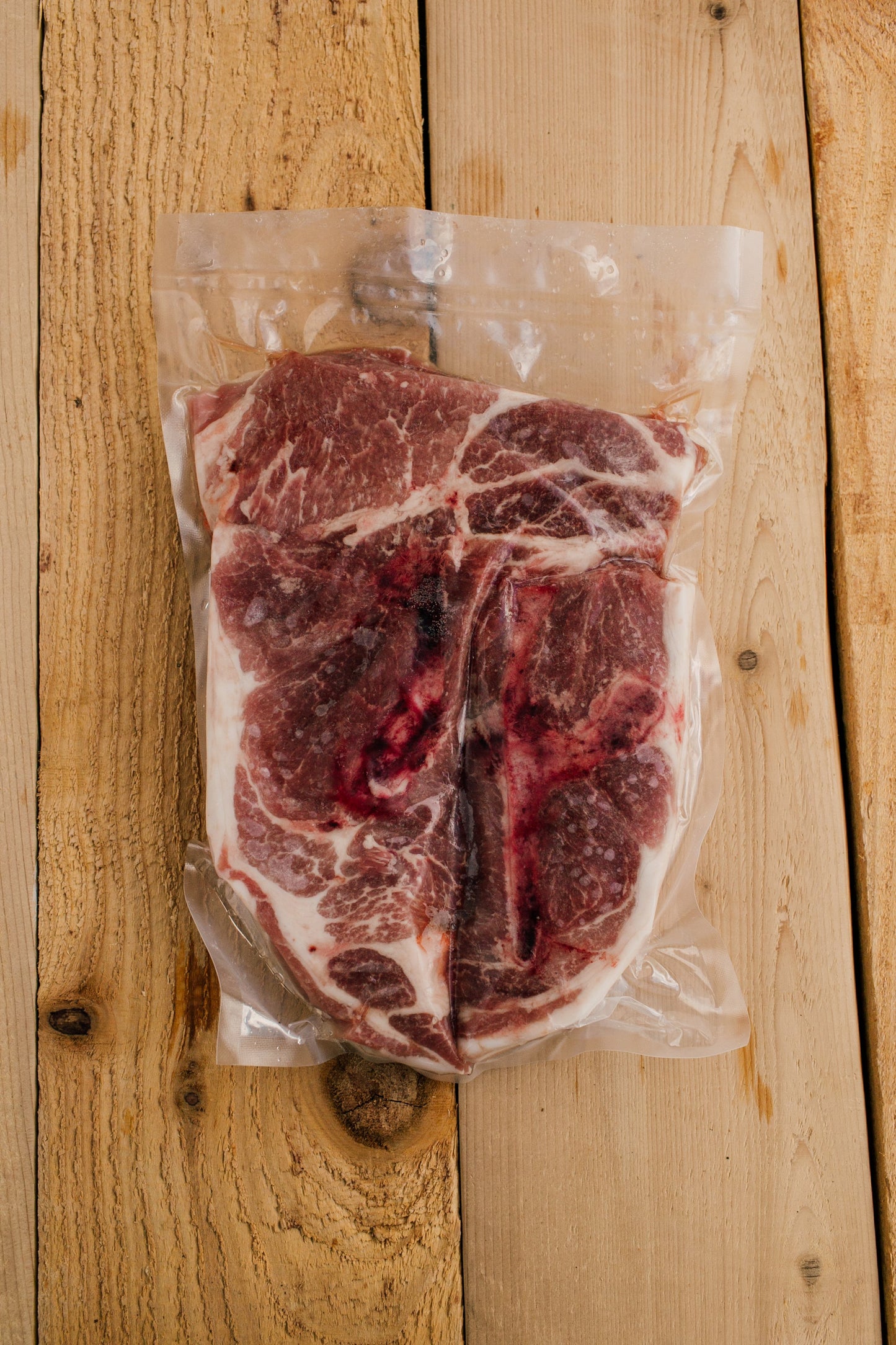 A la carte pork cuts from Alluvial Farms
Highlights

Our pastured Berkshire pork is certified Animal Welfare Approved. All cuts are sold frozen, and are processed under USDA inspection by our butchers at the Island Grown Farmers Cooperative. Vacuum sealed packaging keeps cuts fresh for up to a year in the freezer. Known as the Kobe beef of pork, the Bershire breed produces beautifully marbled pork with a dark red color and delicious flavor.
"Thanks so much for the great experience. Our family said that was the best Ham they ever had:)"
- 2022 custom share client -
"Your products are the best pork I have ever had. Thank you! I shall return."

"Thanks for the tour last weekend. Love your enterprise, and grateful for your presence in our community. I have been eating your pork for a while now! Yum....The new lip balm is stellar by the way!"

"I cooked a sirloin roast yesterday and served up with potatoes and applesauce, and the family loved it! Very high quality, and humanely raised. Thank you Alluvial Farms!!"

"So far we have tried the bacon and breakfast sausage and cooking lard. Everything has been delicious. I appreciate the vacuum seal too. Makes it easy to thaw."
Pork Recipe Hall of Fame
Blog post
Give your customers a summary of your blog post